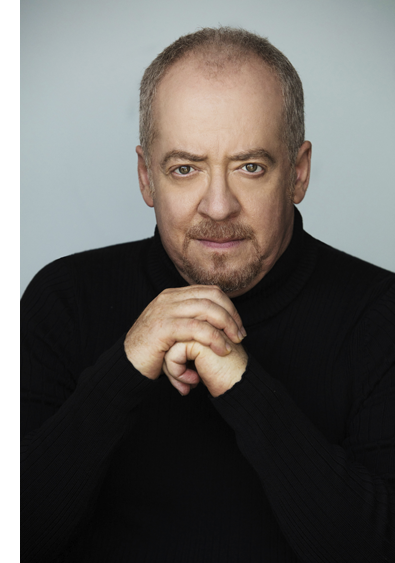 Conductor Jeffrey Schindler enjoys a dynamic international career that takes him from concert podiums around the world to the recording studios of Hollywood and London. Whether leading symphonic works of the masters, multi-million dollar film scores, or cutting edge contemporary and commercial music, Mr. Schindler's energy and visionary musical storytelling are hallmarks of every performance. In every aspect of his diverse career, Mr. Schindler demonstrates his commitment to profound musical communication, technical excellence, versatility, breadth of knowledge and a quest for imaginative and creative musical interaction.
Known as a versatile conductor, Mr. Schindler has conducted world renowned orchestras across the globe, including the London Symphony Orchestra, Sydney Symphony Orchestra, Czech Philharmonic, Bach Choir of London, Toronto Symphony, Calgary Philharmonic Orchestra, Winnipeg Symphony, Orquesta Filarmonica de Santiago (Chile), Orquesta Filarmonica de Puerto Rico, Strauss Orchestra of Montreal, Orquesta Internacional de Las Artes (Mexico City), Metropolitan Festival Orchestra (Singapore), Orquesta Sinfonica Nacional de Colombia (Bogota), London Session Orchestra, AISOI Symphony Orchestra in Australia (with whom he led the Tasmanian premiere of Stravinsky's Le Sacre du Printemps), the Metro Voices of London, Pacific Symphony, Baltimore Symphony, San Diego Symphony, Seattle Symphony, Nashville Symphony, Louisville Orchestra, Kansas City Symphony, New Jersey Symphony, Colorado Symphony, North Carolina Symphony, Symphony Silicon Valley, Charlotte Symphony, Jacksonville Symphony, Austin Symphony, Madison Symphony, Fort Wayne Philharmonic, and the Milwaukee Symphony. Forthcoming engagements (and re-engagements) include appearances with the Nashville Symphony, Symphony Silicon Valley, Kansas City Symphony, and the Seattle Symphony.
A virtuoso harpsichordist and organist, Mr. Schindler has performed concerts with ensembles nationally in addition to extensive recitals throughout New England, and has appeared in concert with members of the Los Angeles Chamber Orchestra, Philadelphia Orchestra, and New York Philharmonic. An early music scholar, he is a consummate accompanist and has performed with major symphonies throughout the United States improvising from the basso continuo. He served as Harpsichordist in Residence at the National Flute Convention and most recently performed all six Brandenburg Concerti in concert with the Santa Barbara Chamber Orchestra. He has performed with such early music luminaries as Jaap Schroder, as well as with members of Tafelmusik and Aston Magna.
Mr. Schindler's extensive podium experience, efficient rehearsals, and expressive baton technique place him in high demand among film composers who seek the passion and refined artistry he elicits from an orchestra. He has led the recording session for many international feature film and television projects including X-men: Apocalypse, X-men: Day of Future Past, Jack the Giant Slayer, The Wolfman, Astroboy, How Stella Got Her Groove Back, Temple Grandin, Four Christmases, Bernard and Doris, Anchorman, Talladega Nights, Hollywood Homicide, and the most successful documentary of all time: the Academy-Award winning March of the Penguins.
Mr. Schindler is a sought-after orchestrator and arranger, highly regarded for his orchestral knowledge, expert musicianship, and impeccable taste. His more than 250 Hollywood production credits include: Hotel Transylvania 2, Pee Wee's Big Holiday, Next, Ice Age: Eggscapade, 22 Jump Street, Cloudy 2: Revenge of the Leftovers, Gnomeo and Juliet, Superman Returns, The Invasion, Firewall, as well as orchestrations for Broadway composer Stephen Schwartz. Orchestras and ensembles around the world have played Mr. Schindler's orchestrations and arrangements, including the Los Angeles Philharmonic, the London Symphony Orchestra, and the Czech Philharmonic.
Jeffrey Schindler recently celebrated his 100th performance of a Harry Potter live orchestra with film concert. His repertoire spans many similar productions including Amadeus, DreamWorks Animation in Concert, and the Christmas favorite, It's A Wonderful Life. In July of 2015, he produced, reconstructed, orchestrated, and conducted the world premiere of March of the Penguins live to film with the Seattle Symphony Orchestra. He will be making his debut performances in the Star Wars galaxy in the Winter of 2019 with the Nashville Symphony.